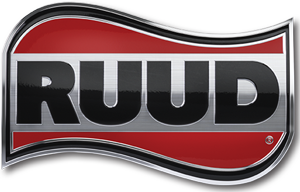 Ruud Products
---
With over 100 years of experience, Ruud has built a strong foundation as a reputable and reliable HVAC manufacturer. This long-standing history demonstrates their commitment to delivering high-quality products and innovative solutions.
Ruud places a strong emphasis on energy efficiency in their product designs. Their HVAC systems are engineered to be highly efficient, helping customers reduce their energy consumption and lower utility bills while being environmentally conscious.
Ruud continually invests in research and development, leading to the integration of cutting-edge technologies in their products. These innovations improve overall performance, enhance user experience, and provide advanced features for better comfort control.